Music Producer & Artist
My name is Filip Killander and I run KMR Studios in Uppsala where I also work as a music producer and project manager. Since 2020, my full-time job has been helping artists complete, record, and release their own music, which has given me experience and understanding of what indie artists and bands need to create a sustainable and inspiring foundation for their ongoing development. KMR Studios is one of the few Dolby Atmos-certified music studios in Sweden, and since 2022, I have been dedicating the majority of my time to Atmos-related music and film projects.
In addition to this, I assist companies, filmmakers, and other creatives with various production solutions. This ranges from recording, mixing, and mastering to photography, video production, and graphic design. I am driven to help others achieve their creative ambitions and goals by working in a structured, efficient, and sustainable manner.
The Artist
The Producer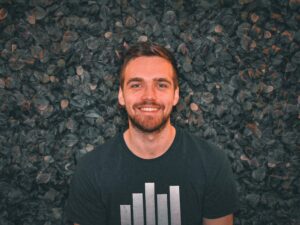 Work with Me!
Feel free to send me a message about what you want to do, and I'll get back to you quickly with a proposal on how we could proceed.
Contact Me
Music Producer & Artist
I am a passionate musician and songwriter with extensive experience in the music industry. Over the years, I have been involved in numerous songs and projects, which has provided me with a unique understanding and a broad knowledge base to share.
You can book me as a speaker in the areas of creativity, entrepreneurship, and technology to gain inspiration and learn about the sounds, techniques, and challenges that I currently work with full-time. My presentations aim to be interactive, offering fresh perspectives and helping participants grow. By attending, you will gain invaluable insights into these subjects and be able to benefit from my experience in the music industry.
The Educator
The Reviews